Unleash the full
potential of your hatchery
with Molofeed
Founded in 2015, Molofeed is a pioneering feed company dedicated to the development, production, and supply of specialized, innovative, high-quality feeds for fish and shrimp with continuity in performance from hatchery to harvest. A Norwegian company specialized in microencapsulation, Molofeed has developed and patented a method for creating a new microcapsule that allows any water-soluble nutrients to be enclosed in a shell. The capsules can then be dried into a powder-like product, allowing for ease storage and long shelf life. Staying in suspension until ingested by the animal, micro-encapsulation in hatchery feeds not only ensures that the tiniest animals get the sustenance they need but also prevents nutrient leaching from the micronized feed particles. That optimizes hatchery outputs and reduces the need for antibiotics.

Our technology has the potential to transform the industry by producing higher-quality seeds, increasing biological yields. We believe a powerful synergy between science and expertise is necessary to shape a better and more sustainable future for global aquaculture. With a vision to improve the utilization of the ocean while creating solutions to global food security, Molofeed is dedicated to supporting responsible aquaculture by repurposing seafood co-products and sustainable marine ingredients into super-prime nutrients applied in the most potent feed technology for hatcheries.
Watch our corporate video
We're based
in Bergen - Norway
Stabilizing nutrients inside micro-capsules which stay in suspension and are as small as the diameter of a single silk fiber, represents an immense advantage for the hatcheries. It means hatchery managers can reduce feed quantity and disfavor opportunistic bacteria as each feed particle remain complete at ingestion by the early stages of aquatic animals. As a result, we observe higher survivals and faster and more homogeneous growth resulting in more robust and stronger juveniles.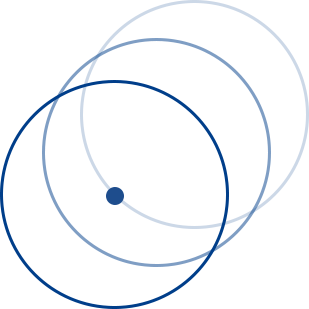 • Our new micro-encapsulation technology helps to ensure that aquatic animals get the nutrition they need while also helping to keep the water clean and free of harmful contaminants.
• By encapsulating critical nutrients, our technology helps to optimize the intake of essential nutrients while also maintaining water quality.
• As a result, we always expect higher survivals, better growth, healthier animals, and a more homogeneous batch.
• Hatcheries play a critical role in the aquaculture industry by providing robust animals to farms.
• The benefits of robust animals include better survival rates, faster growth, reduced biological risk and reduced need of antibiotics.
• Better offspring for the industry optimizes profitability and efficiency.
• To create technologies and techniques that hatcheries can easily apply.
• To share knowledge and work alongside hatcheries, implementation of products and solutions to improve efficiency and resolve challenges becomes easy.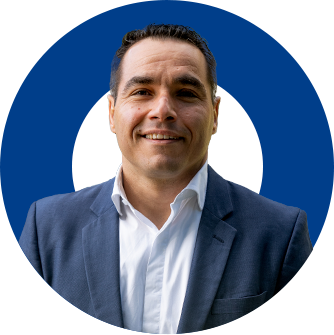 CEO of Molofeed, Marcell Boaventura has a knack for navigating the ever-changing world of aquaculture, with a combined eye towards profitability and sustainability. While living on three continents, Boaventura led marine aquaculture industrial production, new species propagation, aquaculture nutrition and business development initiatives.  
A Brazilian and Australian national, Boaventura holds a Bachelor of Science in Fisheries Engineering from UFRPE, an MBA from FGV, a Master of Science degree in Global Marketing from the University of Liverpool, a GAICD and Corporate Governance qualification from the Australian Institute of Company Directors, and a Finance qualification from the Harvard Business School.  
Bringing a wealth of market intelligence and a rich global network in the aquaculture industry, Boaventura is a father, husband, and surfer, drawing his passion for the aquaculture industry from his love for the ocean.  
Attaining black-belt status in Brazilian Jiu-Jitsu when was younger, Marcell believes that martial arts have helped him develop an extremely structured and disciplined mindset which comes in handy when chasing down solutions to the greatest challenges in the aquaculture industry.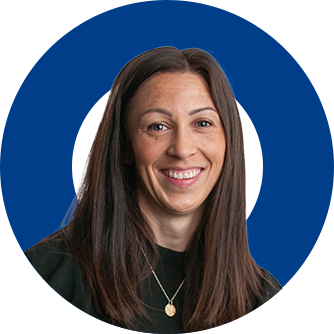 CFO of Molofeed since March 2023. Anette has over 10 years of experience from EY, mainly at Strategy and Transactions, with extensive experience from transaction related advisory for public and private companies. She has worked with transactions in several sectors, including aquaculture, consumer products and retail, technology, and health.

Held a Master of Science in Economics and Business Administration from Norwegian School of Economics and previously CFO at Motitech AS, a health-tech company with focus on impact.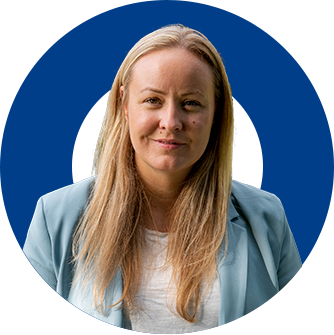 Operation Manager of Molofeed since January 2022, Trine has extensive experience in food manufacturing, she worked with leading food manufacturing companies in Norway. Holding a degree in food technology, Alkholt has worked in a wide range of functions in the food industry, from production and processes to management and leadership.  
With a burning desire to make Molofeed a place to grow and become the most relevant company in the industry, Alkholt recognizes that the journey we have in front of us is not going to be straight but pledges to carve an enjoyable path toward success.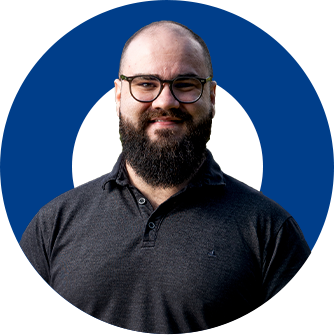 Global Head of Sales and Marketing
Born and raised in Brazil, Henrique's vocation is to move cycles, people, and businesses. A keen curiosity for discoveries led him to specialize in aquaculture, an industry that has gone through constant evolution in recent decades. Dedicated to industry sales and marketing strategies for the last 15 years, his efforts have been focused on the sector's growth, structuring, and prosperity.  
Enthusiastic about the dynamic forms of communication, he has a passion for transforming the technical elements of the industry into interesting details through marketing. Holding a degree in Business Management with an MBA in Marketing, his working method is collaborative, involving all sectors in constructing a backup information fund for general evolution.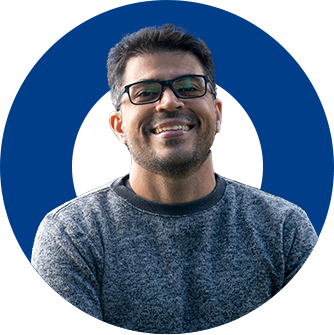 Dr. Luís Lage is the R&D manager of Molofeed. With a passion for aquaculture and marine research, he has dedicated several years of his young working life to the aquaculture industry. Dedicated to animal welfare and health, he believes that seed quality plays an important role in aquaculture production and that early nutrition is crucial to achieving good results.  
He has experience in nutrition and R&D, a Ph.D. in Nutrition and Metabolism from the French National Institute of Agriculture, a Master of Science, and a Bachelor of Science in Fisheries Engineering from Federal Ceará University where he studied shrimp immunology, water quality, and bioremediation, respectively.   
A lover of the ocean, Dr. Lage spends his free time participating in outdoor activities like surfing, and kitesurfing, making frequent road trips to the beach and enjoying nature.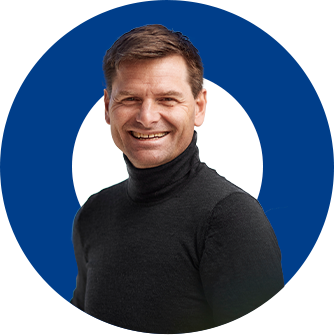 Arve Fresvik has been the Molofeed Chairman of the Board since its inception in 2015. A co-founder of Momentum Partners, a highly esteemed investment firm based in Norway, focusing on teams with bold visions, scalable solutions, and great execution skills, Fresvik is a board member in several other companies in Norway and abroad.  
Offering extensive experience in investment transactions and business development from startups and SMEs to large companies in a wide range of industries, Fresvik worked for Arkwright and PwC, has held several positions in Norsk Hydro and Statoil, and served as Business Development Director in Rieber & Son.  
Possessing a Master of Science degree in Finance from NHH Norwegian School of Economics, Fresvik shares our vision to create value for our investors, our customers, and the industry as a whole.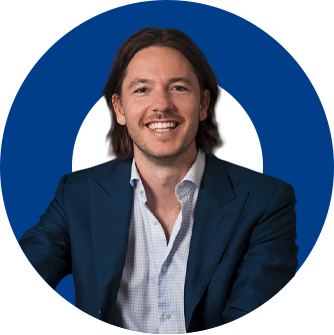 Based in Bangkok, Prins heads the Aqua-Spark Asia office, managing the process of sourcing and screening business opportunities, negotiating new investments, and focusing on deal origination and ecosystem expansion. 
Serving as a board member for two Aqua-Spark portfolio companies, Molofeed and Hatch, Prins joined the company in 2015 as one of the first employees. Prior to Aqua-Spark, he worked in the Gulf region with the Netherlands Agricultural Attaché for GCC countries and the Netherlands Embassy in the Sultanate of Oman.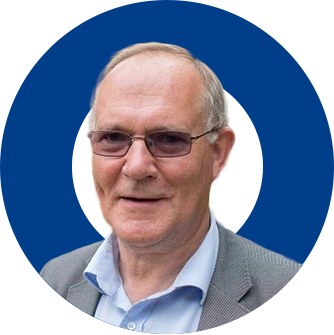 One of the founders of Molofeed, Ingmar Høgøy has experience leading several projects related to aquaculture and has a particular interest in biotechnology, hydrolysis, protein recovery, and the application of new methods and ingredients.  
Formally trained as a chemical engineer, Høgøy, who has worked in fish farming, processing of fish by-products, R&D, process development, and product development, holds a business degree and is a successful inventor with several patents to his acclaim.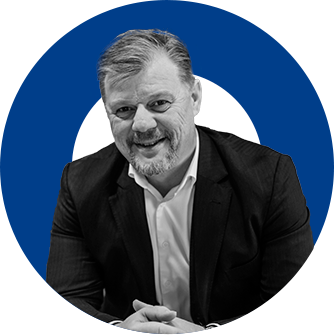 Mr. Alsterberg's contributions to Molofeed extend beyond the intricacies of talent acquisition. Director since early 2022, Bjørn Alsterberg, an experienced company director and CEO of Visere AS, Bjorn believes that bringing the right talent on board makes a considerable difference in a company's success by unleashing investments and moving organizations to the following stages.  
With experiences in several industries, including telecommunications, ICT, retail, finance, and biotechnology, both private and public, Bjørn developed an extensive network throughout Norway, the Nordic region, and Europe.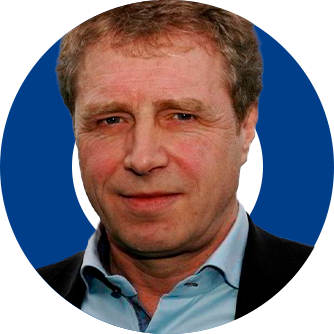 Vikenes is a director with over 25 years of experience in aquaculture. He has played a leading role in several Norwegian companies, including Norway Fresh AS and Norway Pelagic ASA., with professional interests that include the circular economy and refining marine ingredients into bioactive nutrients.  
Offering an advanced understanding of the manufacturing environment, Vikenes looks for ways to contribute to improved efficiency and optimized production. Holding an MBA and a highly respected member of the business community in Norway, Vikenes,  has been a director of Molofeed since the company's inception.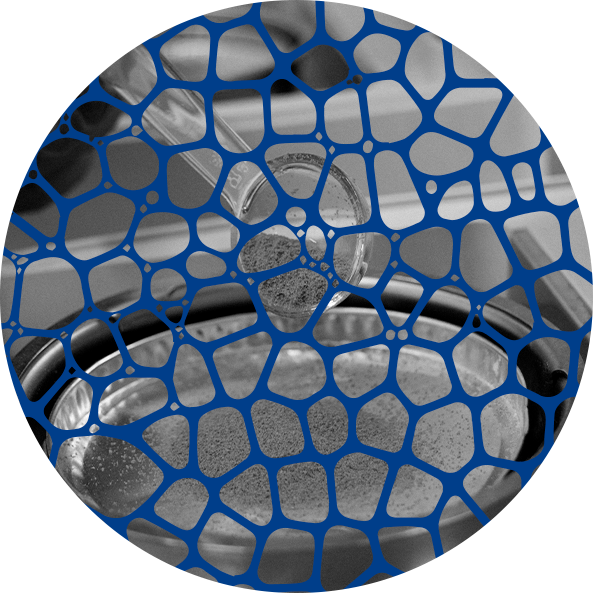 Our Commitment to
a sustainable aquaculture industry
With a commitment to developing micro-encapsulated feeds foreffective hatchery production of marine species. Instead of eliminating live feed, our mindset is to focus on optimization.
We commissioned our first factory in Bergen, Norway, in 2017, we have successfully developed and tested several innovative products with selected partners in Scandinavia, South America, and Asia. Through our extensive research, we are proud to introduce our hatchery line for shrimp and marine finfish.
As we continue to develop innovative products to advance the hatchery production, efficiency and profitability, we are expanding our R&D capacity with a brand-new facility located in Natal-Brazil - Molofeed Marine Aquaculture Research Centre - LATAM, the first of its kind in Latin America will be a Research Centre focus on marine hatchery nutrition, circular technology application, and training for the hatcheries.